Monitoring and Telemetry Services Using IoT and LPWAN Networks
Through innovation, it seeks to promote the development of "Smart Cities", through investment in human capital, energy and transport infrastructure, with the aim of incorporating available technologies to improve the quality of life and the best use of time of citizens, promoting sustainable economic and environmental growth.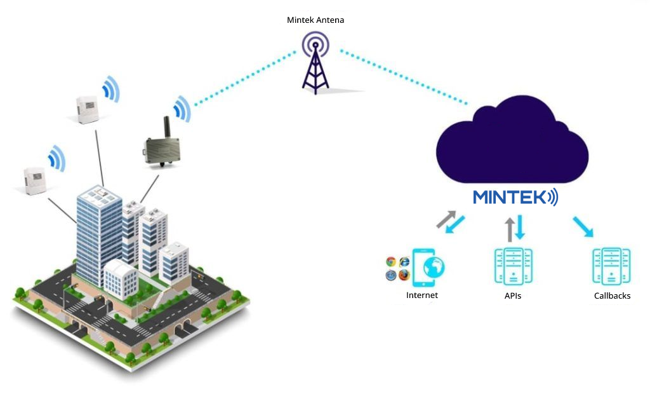 Using LPWAN networks such as Sigfox, LoRa and others, end-to-end integration services are provided for monitoring and sensoring using all kinds of devices in the Internet of Things (IoT) field.

Currently Mintek has standard and customized solutions to monitor the consumption of electricity, gas and water. In addition, we offer professional services to evaluate and recommend customized solutions in any environment.