Remote Monitoring Benefits
Have the history of consumption by hour, day, week and month.
Remote automatic readings that reduce labor time and cost.
Alarms for intervention to the meter.
Data consumption analysis.
Devices based on LPWAN networks, are long range and low power consumption.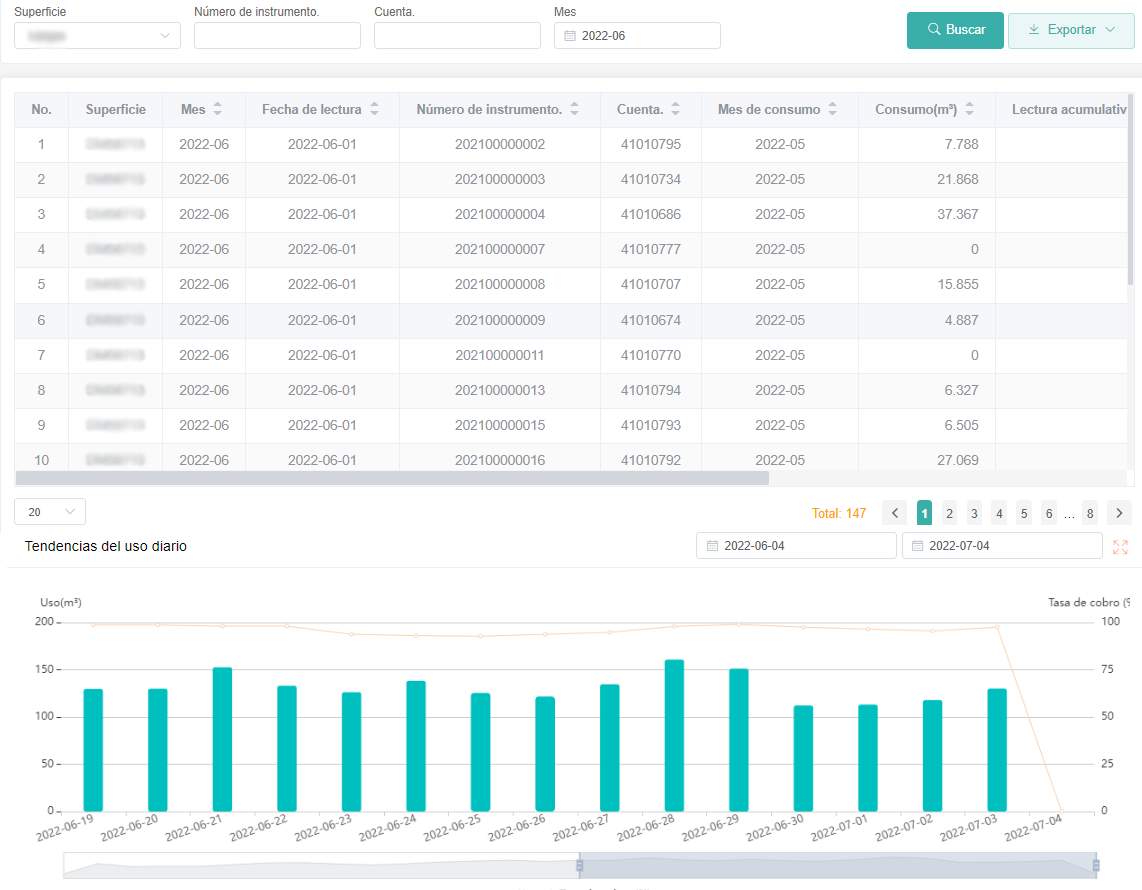 Management Support
Deliver consumption data in a friendly and transparent manner.
Reduce costs through automation.
Define criteria, with leak detection protocols, generating the necessary alerts.
Acquisition of services in flexible modalities.
It has a report on user consumption behavior.